Young Social Innovators of the Year Awards 2022!
This year's YSI Awards ceremony took place on May 12th on YouTube Live. Co-hosts Zara King and Dayl Cronin presided over a celebration of the thousands of young people and their teachers across the country who participated in YSI this year.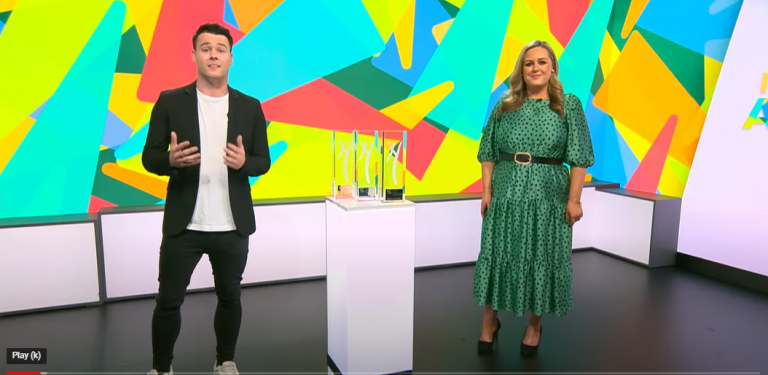 The ceremony also featured special guests including Minister Heather Humphreys, Sr Stanislaus, the High Impact Award Winners - the 2006 YSI team from Our Lady's College, Greenhills, Drogheda and we also announced the winners of the Young Social Innovators of the Year Ireland Awards 2022!

The No Place Like Home team from Loreto Secondary School, Letterkenny, Co. Donegal were announced as the new title-holders of Young Social Innovators of the Year for their campaign to raise awareness and call for redress on behalf of those affected by the mica crisis.
In advance of the Awards, Michael D Higgins, President of Ireland and Patron of Young Social Innovators addressed the 2022 participants saying, "The Young Social Innovators Programme has, for over twenty years, encouraged young people to take a critical look at our shared world and reflect with vision and creativity on how we can improve that world. Across those years we have witnessed, again and again, the real will that exists amongst young citizens to achieve a fairer and more equal society and to become actively involved in effecting change."

"They are qualities we witness once again this year with all those shortlisted for an award proving themselves to be socially aware young citizens, with so much potential to contribute to the transformation of Ireland. May I commend each and every one of you for responding with such innovation, generosity and energy, not only to the challenge of imagining how you might contribute to real social change, but also to the more difficult challenge of turning your ideas into positive action."

During the ceremony, teams were awarded in the following categories:
YSI Award Categories
Strong and Caring Communities
Make Our World Healthier (Mental Health), supported by the Health Service Executive
Make Our World Healthier(Physical Health), supported by the Health Service Executive
Make Our World a Better Place for Young People, supported by the Department of Children, Equality, Disability, Integration and Youth
Make Our World Fair and Just
Make Our Country More Inclusive and Poverty Free, supported by the Department of Social Protection
Relationships & Sexual Health Challenge, supported by the HSE Sexual Health and Crisis Pregnancy Programme
Make Our World Safer
Climate Action and Energy, supported by Eirgrid
Social Media Award
School Community Impact Award
Fun-raising Award
COVID-19 Award
Global Citizens Award, supported by WorldWise Global Schools
Digital Innovators Awards, supported by Virgin Media