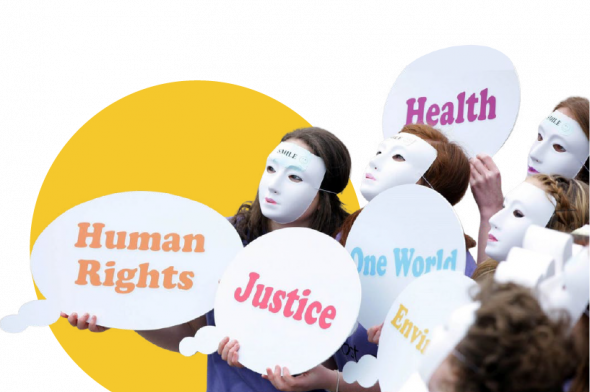 The Speak Out Tour 2023
Young Social Innovators will be back on the road in 2023!
That's right! We will be travelling around the country to hear young people speaking out on issues they care passionately about and we can't wait!

The Speak Out Tour offers a unique opportunity to all of the teams taking part in YSI's Social Innovation Action Programme: Senior Cycle to attend an event in their region and to present their ideas for a better world to their peers, invited guests and of course our Speak Out Panel.

Some twelve events will take place in locations throughout Ireland over the month of March and we can't wait to hear about the issues this year's teams are addressing and the ideas they have come up with to change things for the better!
Full Tour dates and locations are below.

Taking Part? Here's How to Book Your Event
If you are an educator facilitating a YSI team this year, your Speak Out Tour invite can be seen from the project adminstration area on your Educator Dashboard. Simply log in, click on the invite to view your event details, and confirm your attendance.

Don't see an invite? Contact us on educate@ysi.ie or call us on 01 645 8030.

If, for any reason, you cannot attend the event your team has been invited to, contact the YSI team at events@ysi.ie and we will do our best to accommodate you at an alternative event.

New to YSI or it's just been a while since you last supported a team to prepare for a Speak Out? Don't worry! We have you covered. Click on the link below for the essential information and don't forget the dedicated Speak Out and Advocate resource section on your Dashboard!
The Speak Out Tour 2023: Where It's Happening