Facilitating Youth-led Social Innovation
Facilitating Youth-led Social Innovation
15 September 2021: 5.30pm - 7.30pm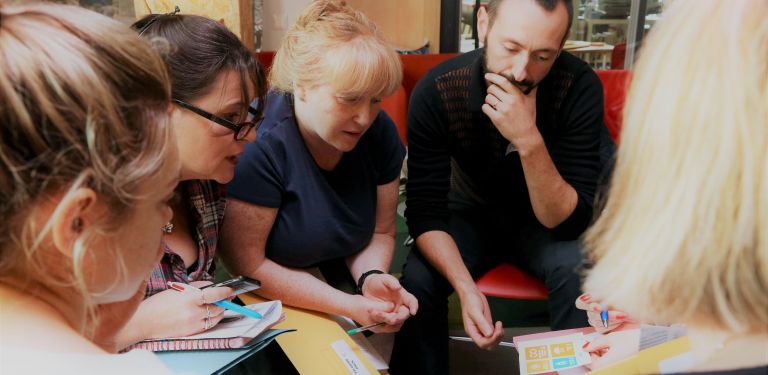 Cost
Included in programme participation fee
Workshop Description
This workshop is designed to support educators facilitating YSI's Social Innovation Action Programme (Junior). It is designed to be as experiential as possible, modelling some of the activities contained within it as well as providing a comprehensive overview of structure, activities, resources and the supports provided by YSI. It shows how the programme links to the overall junior cycle goals and the learning outcomes of particular curricula including CSPE, SPHE, RE and Wellbeing.
Present an overview of social innovation and YSI's Social Innovation Learning Framework
Use a range of activities and resources to facilitate youth led social innovation
Facilitate a YSI Team
Consider how a social innovation action projects can contribute to broader issues within and beyond the education sector, such as the SDGs and wellbeing
Understand the importance of Youth Voice
Connect and share learning and experience with the YSI Social Innovation learning Network
Is this workshop for you?
This workshop is for teachers and other educators hoping to be certified as YSI Guides and support a team of young people to complete a social innovation action project, at junior level.
How to book
Teachers signed up to the YSI Social Innovation Action Programme: Senior Cycle can confirm their attendance at this workshop by logging into their YSI Educator Dashboard. Log in or create a new account to access the YSI Educator Dashboard to view and book upcoming training programme-related training sessions and access programme resources.