Who We Are
Young Social Innovators (YSI) is a non-profit organisation that empowers young people to use their talents, insights, passion and creativity to come up with innovative solutions to social challenges. For the past 21 years, our fun and engaging programmes have supported students to create team-based action-projects on issues they care about, putting their innovative ideas into action to bring about positive social change for the benefit of people, communities and the environment.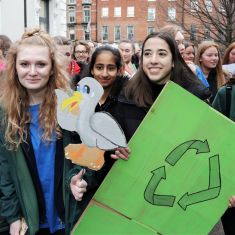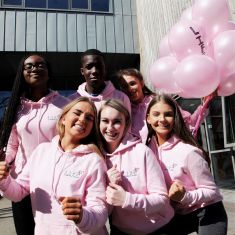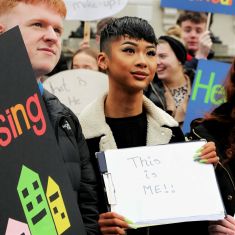 Young Social Innovators empowers young people to reimagine the world into one that is more caring, equal and fair, and to come together to bring their ideas to life. Through engagement in YSI and, through our research and advocacy, young people are given a voice and agency on the issues that matter to them.
Our Vision
Ireland's young people feel inspired, empowered and equipped to change the world for good.
Our Mission
To provide social innovation education that empowers young people to take action on social issues.
Our Values
Social Justice
Sustainable Development
Fairness + Inclusion
Equality + Respect
At the heart of the Young Social Innovators programme is the development of active, creative citizens. And it is active, creative citizens who will lead the transformation of Ireland.
The Impact We Make
Every year, some 15,000 young people are supported to effect positive change in their communities and beyond and to contribute to the Sustainable Development Goals through Young Social Innovators. Our network of engaged schools and Youthreach Centres demonstrate foresight and leadership around the development of active, creative and global citizens who care about the creation of a fair, more equal and sustainable world.

Our training and world-class resources equip educators with everything needed to facilitate social innovation projects with young people, and our platforms and events provide important mechanisms through which young people's ideas can be shared and their voices heard. Young Social Innovators is for all young people and every child can contribute to the work of a YSI team.