CAST Film Festival, Collinstown Park Community College, Clondalkin, Dublin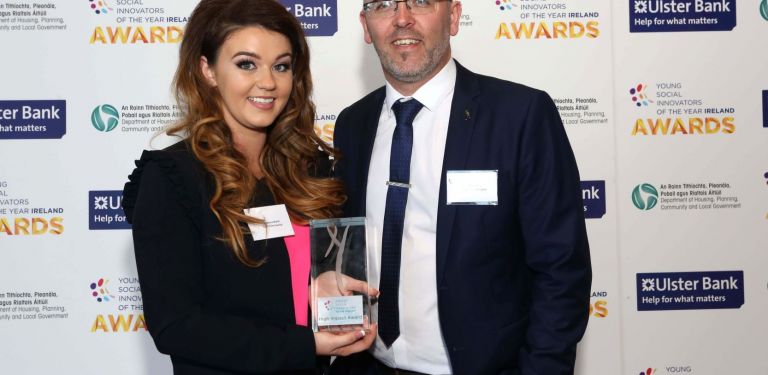 CAST (Caring About Society Together) began life in 2011 as a small youth-led YSI project in Collinstown Park Community College and grew to become an established national film festival with entries submitted from all over Ireland each year. It provided a creative outlet for teams of young people to challenge, communicate and present their thoughts on mental health through the medium of short film.
Prompted by the issue of suicide in their community, the team had written and produced a short film which led to powerful conversations amongst students, staff and the wider school community. Following the success of that first film, they saw an opportunity to get more of their peers involved and so the CAST film festival was born.
The idea behind the festival was to challenge entrants to study the causes of negative mental health and then to put their research and suggestions for positive change into a 5-minute creative and informative film. The group of ambitious teens from Collinstown Park Community College would then showcase these short films created by their peers, to shine a light on mental health in a positive way.
Positive mental health is something we can all help to promote and we feel that the message works best when it is delivered to young people by young people and that is where the idea of CAST came from.
The festival grew from a small school-based project to a major event and made huge progress in encouraging young people and others to talk about mental health. It impacted not only the young people involved but also their communities. A national awards showcase and gala evening became an integral part of the annual festival which was attended by participants and a host of celebrity guests. It became a platform for organisations and communities to celebrate and share their creative and engaging work on Mental Health.
The first festival in 2012, held during World Mental Health Week, put a call out to young filmmakers to 'Break the Mould'. That first Awards event was attended by over 500 people. In the years that followed the festival went from strength to strength, gaining support from many organisations including the National Office for Suicide Prevention. Film categories were created to recognise achievements on a wide range of topics and genres including drama, documentary and animation.
In 2017, the team were awarded the High Impact Award at the Young Social Innovators Awards in Croke Park, in recognition of their achievements since 2011. By that time, approximately 12,000 young people had been involved in the programme with 2,100 finalists being awarded over the previous 6 years.