Greener Globe, Tullamore College, Offaly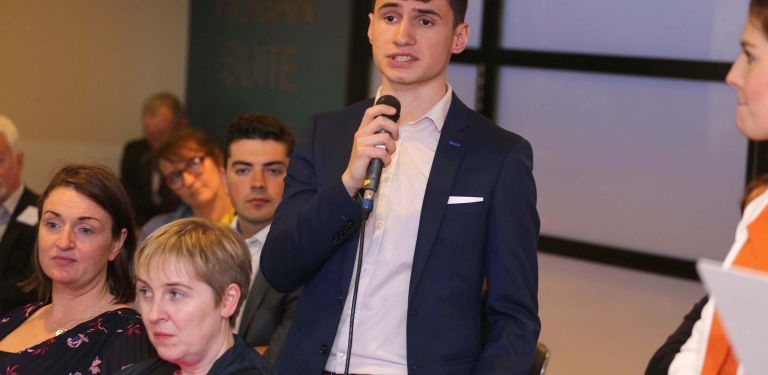 Greener Globe is now an award-winning company with a patented-design product, which began its journey in a classroom in Tullamore College in 2013. Classmates and now business partners CIan Fogarty and Jack Dooley have been on a journey of social innovation together since their idea to help reduce water waste was born.

The aim of their project at the beginning of transition year was simple but ambitious: to preserve the world's most valuable resource, water, and to promote water conservation. As a team, they were shocked at how much water and energy were being wasted every day, all over the world, and so they began to research how they could contribute to a positive solution to this problem.

They quickly discovered that people were generally spending too long in the shower and were not keeping track of their water or electricity use. They honed in on this issue as the focus of their project and before long, the revolutionary Aquacica shower head was born. Its purpose is to encourage users to reduce water waste by taking shorter showers. The integrated timed LED lights display green, amber and red for 5, 2 and 1 minute respectively, so the user knows how long they have been in the shower and encourage them to finish.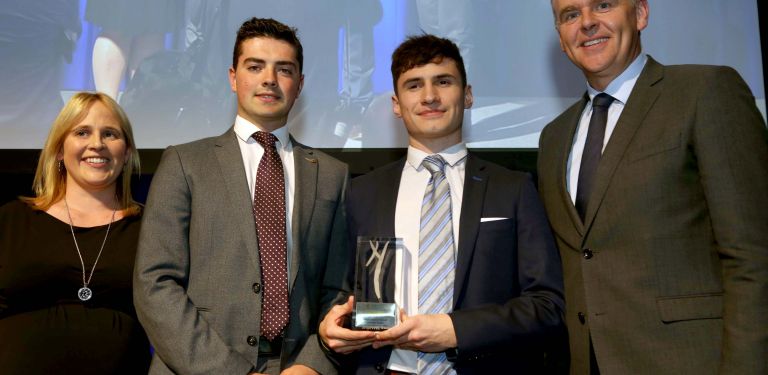 As well as the Aquacica shower head, the team also designed a Water Leak Detection System to help save water and electricity on farms. They were also conscious that educating others on what they had learned was important, and so they designed and delivered workshops for primary and secondary students.

Taking home the Make Our World Greener Award at the Young Social Innovators Award in 2014 wasn't the end of the road for these innovative teenagers. They were nominated as the Ireland representatives at the SAGE World Cup in Moscow, where they took home the top award in the Social Enterprise Business category.

In 2019, Greener Globe was awarded the High Impact Award by Young Social Innovators, for projects who have made a sustained and powerful impact beyond their year in the programme. These young innovators are an inspirational example of the impact that can be made when young people are given the opportunity to advocate for change and improvement to their communities.