No Limits, St Joseph's College, Lucan, Dublin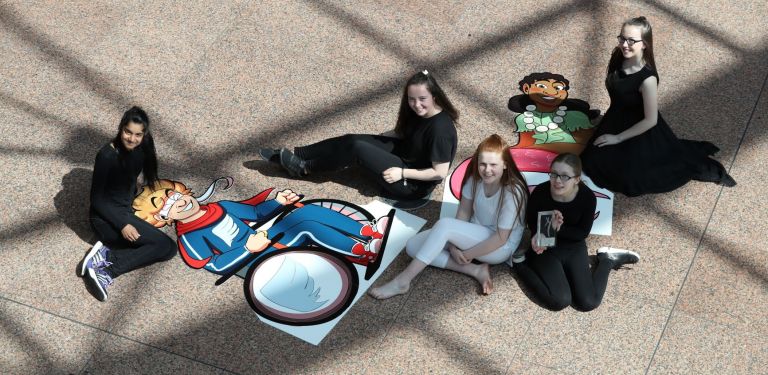 These young innovators from St Joseph's College in Lucan had seen first hand the discrimination experienced by family members with disabilities. Rather than focus on the negativity though, they decided to look at the talents and abilities of their loved ones and looked for a way to celebrate and share this. It was important to them that the abilities and talents of children with disabilities could be seen and so they decided to explore the world of children's literature, creating characters to write into stories with the message of inclusion at their heart.
They began their collection with two inspirational children's books, one featuring a superhero in a wheelchair, Wonder Wheels, and another about a mermaid with epilepsy, Anna's Amazing Aura. Working with fellow student and illustrator Kelly McCarvill, the team added colourful imagery to the stories. They worked with a local printer and Councillor Vicki Casserly to produce and promote the books. They decided that a percentage of the income generated from the sales of the books would be donated to charities that represent the issue featured in a particular story.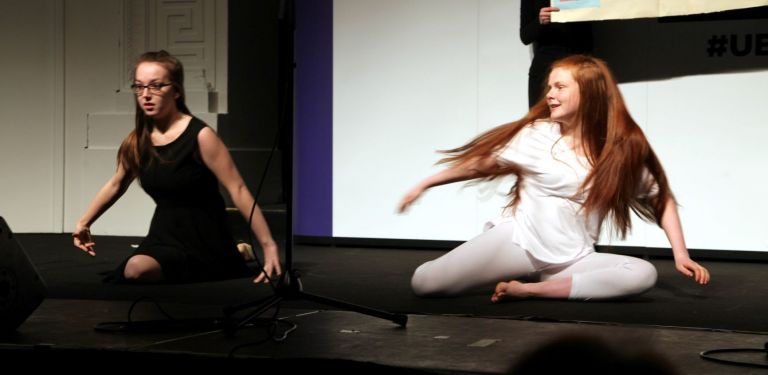 Along their journey, the students worked with many organisations including Barretstown, Enable Ireland, Blossom Ireland, The Irish Wheelchair Association, Epilepsy Ireland and Down Syndrome Ireland.
In 2017 they travelled to the Young Social Innovators Awards at the Convention Centre Dublin, where their passion and drive was recognised when they received the overall Silver Award. Their win at the Awards that year gave them access to YSI's Elevate Network and so their journey continued, and the impact of their project continued to increase with plans in place to write their third book.
Through the YSI Den in 2018, the team was able to access funding from YSI's Social Innovation Fund, which supports young people in their efforts to sustain and develop their social innovations. This funding allowed them to get their third book into production and the success of their growing collection was marked when they secured orders from South Dublin County Council (SDCC), Dublin City University Sport and were also asked to participate in SDCC's Social Inclusion Week, as well as National Accessibility Week.
We want to show children with special needs that nobody, including themselves, should ever put limits on their abilities and talents.
Also in 2018, the team were selected by Young Social Innovators to represent Ireland at the SAGE World Cup (Students for the Advancement of Global Entrepreneurship). Their trip to Durban, South Africa for the contest which included delegates from 15 countries, was a huge success. They were crowned global champions of the Socially Responsible Business category for their enterprise.
"We are so proud to represent Ireland at the SAGE World Cup and are delighted to be bringing home the Gold Award. We believe we are making a real difference and are looking forward to developing our project throughout Ireland and beyond. We'd like to thank everyone in YSI for their continued support and our fantastic YSI Guide and teacher Catherine Bligh and our teachers who accompanied us to SAGE Wendy Bould and Keith Walsh, all of whom have helped us every step of the way." - Aoife Dardis, a member of the No Limits team
The No Limits team are now focusing on expanding the accessibility of their stories through the creation of audiobooks, braille books, and by translating the stories into several other languages.
Read excerpts from Wonder Wheels here and Anna's Amazing Aura here.