Red Flags 'Break the Silence'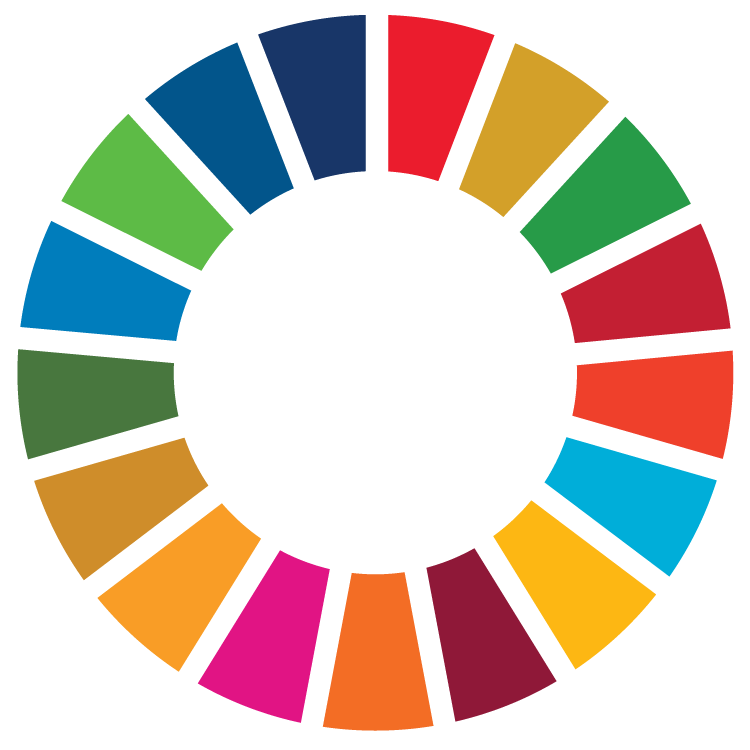 Red Flags 'Break the Silence'
Mercy Secondary School, Tralee, Co. Kerry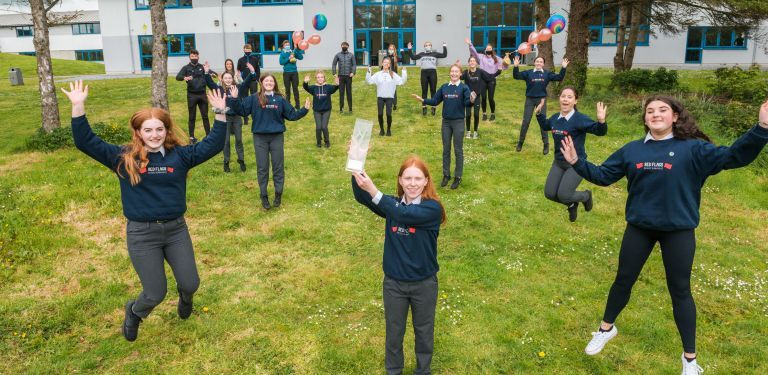 The Social Issue:
The aim of the project was to educate young people on the signs and indicators of toxic relationships and to encourage young people to openly discuss relationships in a safe environment.

The issue came to light after the results of a peer survey revealed that many young people had experienced feelings of control in both romantic relationships and friendships. The team was concerned at the unhealthy ways in which young people communicated with each other online – an issue that was exacerbated by the Covid-19 pandemic.

They felt that many of their peers were unable to identify the 'red flags' of a toxic relationship and therefore were not equipped to resolve their issues or say "no this is not okay".

Aware of reports of huge increases in domestic violence during the pandemic, the students felt strongly that young people needed to be made aware of the signs of a toxic relationship at an earlier stage in their lives in order to better protect themselves.
The Idea:
The students' innovation to this issue involved providing tools for young people to identify toxic traits and characteristics in unhealthy relationships, educating their peer group on nurturing healthy friendships and romantic relationships.

Through the use of their campaign acronym 'D.E.T.E.C.T to P.R.O.T.E.C.T', the students innovatively looked to represent and shine a light on common traits in both toxic and healthy relationships to create more understanding amongst their peer group.

The first word D.E.T.E.C.T. stands for the characteristics of a toxic relationship;
Dishonesty,
Envy,
Tension,
Exclusion,
Control and
Trapped.

The second word P.R.O.T.E.C.T. stands for the characteristics that will help young people develop healthy relationships;
Privacy,
Respect,
Openness,
Time,
Encouragement,
Communication and
Trust.

By creating an easy way to remember these attributes, the group hoped to help their peers understand and recognise when a relationship is toxic and when it is healthy.

Their initiative contributes to furthering UN Sustainable Development Goal 3: Ensure healthy lives and promote well-being for all, at all ages.

Working with Adapt Women's Refuge in Kerry as well as Women's Aid, the students launched their campaign aiming to 'break the silence' which saw them unveil an inspired relational mural for their school - a visual representation of positive and negative relationship traits.

The winning group also developed a specially curated SPHE lesson pack for schools, in addition to running a series of fundraisers for the associated local charities.
If, through this awareness campaign, we can help one person identify that they are in a toxic relationship and remove themselves from it, we have achieved our goal and made a positive impact on that person's life
The Impact:
The Red Flags – 'Break the Silence Campaign' provided an opportunity to spark conversation amongst young people about a very important and often hidden issue. Because of its peer-to-peer nature – created by young people for young people - the team hope that increased numbers of teenagers will engage in a conversation around relationships and what is and isn't healthy and acceptable.

The team was recognised for its outstanding efforts to raise awareness and educate young people with the Young Social Innovators of the Year 2021 Gold Award. A prize bursary of €2,000 was granted to the team to further advance their campaign.

They also were announced as the winners of the inaugural Digital Innovators Award supported by Virgin Media for addressing online safety and wellbeing amongst young people.

As part of their award, Virgin Media is providing direct support and mentoring to help the team gain national awareness for their campaign.