Congratulations to the YSI 2023 Award Winners!
YSI 2023 Winners Announced! 🏆
The Young Social Innovators of the Year Award was held in Croke Park on Tuesday 02, May. The Awards ceremony was attended by over 600 young people celebrating social innovation and change-making for a better future!

The awards celebrate and empower young people each year to take action on social issues. Thirty-four teams competed on the day to for seventeen awards, including the highly coveted bronze, silver and gold awards.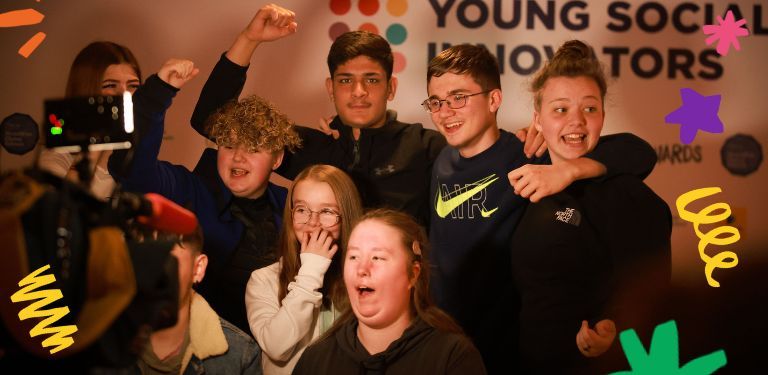 Holy Family School for the Deaf win the top prize!

Taking home the top prize this year is the YSI team from Holy Family School for the Deaf, whose project "Deaf Awareness - A Language for All" is a shining example of the power of education to create a more inclusive society. Through their 10-week curriculum, the team developed video resources to teach Irish Sign Language (ISL) to young people, increasing understanding, inclusion, and deaf people's confidence in the hearing world. This project promotes the use of ISL as a recognized language in the Irish constitution and helps break down barriers and create a more equal society for all.

Watch the GOLD Award winners, Holy Family School for the Deaf, give their reactions and thoughts on winning the national overall award on Virgin Media News.
"We want the Department of Education to start offering ISL classes to everyone. So far, we do it in our own school because our students are deaf, and we offer free classes to local schools nearby, but we want this to be a program all around Ireland"
Silver Winners 'Go With the Flow'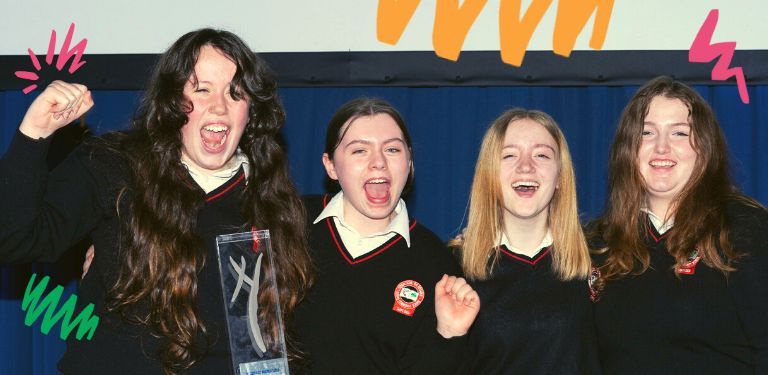 Rosses Community School, Dungloe, Donegal take the silver prize.

Winning the Silver Award is a team from Rosses Community School, Dungloe, Co Donegal, for their project titled 'Go With the Flow of your Menstrual Waves'. This project focuses on raising awareness about the impact of hormonal changes on young people's physical and mental well-being. By highlighting how hormone changes can affect mood, energy levels, physical performance, self-esteem, and general mental health, this project empowers young people to take control of their health and well-being.
Women's Safety Week Wins Bronze
Firhouse Educate Together Team take the Bronze award home.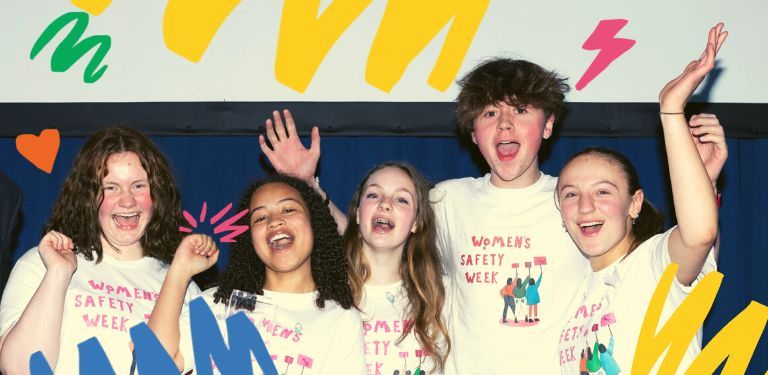 Finally, the Bronze Award goes to a team from Firhouse Educate Together Secondary School, Firhouse, Dublin 24, for their project titled 'Women's Safety Week'. This project aims to promote women's safety in the community and proposes the idea of a nationwide Women's Safety Week. Through awareness-raising events and activities, this project aims to educate young people about the importance of creating safe and supportive environments for women and girls.
The Power of Youth-led Innovation 🌟

These three winning projects are just a few examples of the incredible work of young people across Ireland to create a better, more just, and more equitable society.

The Young Social Innovators of the Year Awards are a powerful reminder of the importance of investing in youth-led social innovation and providing young people with the resources, support, and recognition they need to make a real difference in their communities and beyond.

Read about all the teams that took home awards on the day here.