International Youth Day
Celebrating Young People's Voices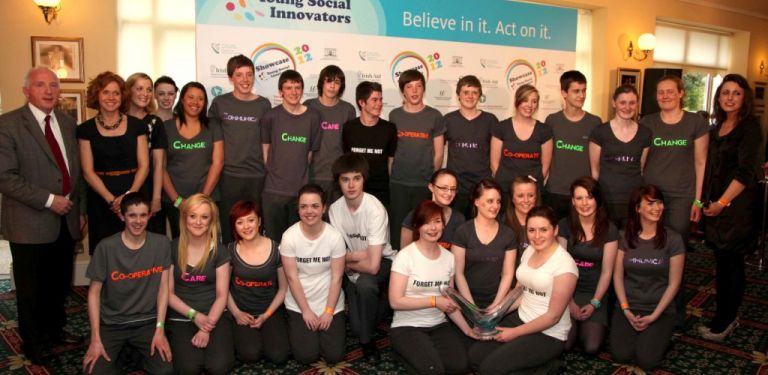 In 1999, the General Assembly of the United Nations endorsed the recommendation made by the World Conference of Ministers Responsible for Youth (Lisbon, 1998) that August 12th be declared International Youth Day. International Youth Day (IYD) gives an opportunity to celebrate and mainstream young peoples' voices, actions and initiatives, as well as their meaningful, universal and equitable engagement.

The theme of International Youth Day is to highlight the ways in which the engagement of young people at the local, national and global levels is enriching national and multilateral institutions and processes, as well as draw lessons on how their representation and engagement in formal institutional politics can be significantly enhanced.

Young Social Innovators strives to facilitate young people expressing their voices on the social issues that matter to them. At YSI we believe that young people can be active and engaged members of society with meaningful contributions to make in a wide variety of areas. With a focus on fulfilling the UN's Sustainable Development Goals, the teams that take part in our social innovations education programmes create real and tangible solutions to problems that affect people, communities, and the environment.

In 2011, students at David College in Mallow, Co. Cork, created the 'Forget Me Not' project, focused on raising awareness of Ireland's missing persons. As a result of the efforts of these young people, National Missing Persons Day was declared in Ireland and takes place on the first Wednesday of December annually.

In 2018, students at St. Fintan's Highschool in Co. Dublin felt so strongly about renewable energy that they created the 'Off Grid' project to bring renewables into their school. Not only did they help address the issues of clean energy and climate change by raising €7,500 to install a 16-panel system on the school's roof, but they also set up a Sustainable Energy Community (SEC) which schools can join and get access to grants, advice, and other support.

In 2021, students at Coláiste An Chroí Naofa in Carrignavar, Co. Cork, realised that road safety in their local area was terrible and wanted to do something about it. Through their project, 'Road Safety in Carrignavar', they convinced Cork County Council to allocate €40,000 to the development of a new pedestrian crossing outside the local school, improving safety in their community.

These are just some examples of the real world impacts that young people can have when given opportunities and guidance in making their voices heard. This International Youth Day, YSI wants to reaffirm our commitment to providing young people with the tools and knowledge to make real and lasting impacts on society. Young people are the future, and social innovation education can help Ireland's young people create the future that they want to live in.