New Online Social Innovation Course
We're thrilled to announce our latest course, Social Innovation: A Solution to the Big Issues which has been meticulously crafted by our team of education experts. Get ready to embark on your journey into the realm of Social Innovation and start making a meaningful impact on your community and beyond.
Our self-paced online course has been thoughtfully designed to equip you with the knowledge and tools needed to address the most pressing societal challenges of our time.
Topics that the course will cover will include
What is Social Innovation
Exploring a Social Issue
Developing Solutions to a Social Issue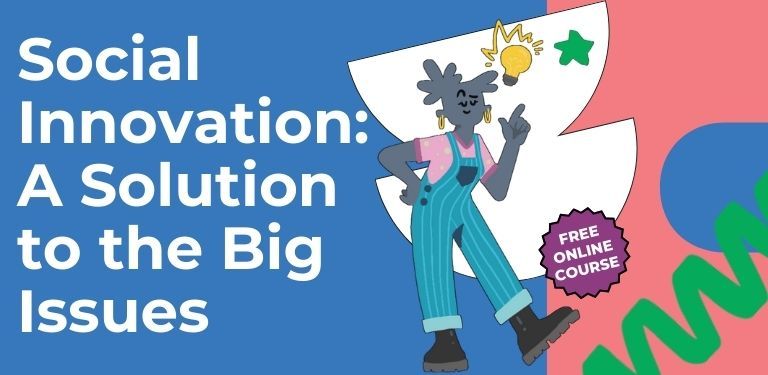 In the first part, "What is Social Innovation?" participants delve into the concept of social innovation, understanding its essence as a catalyst for positive change. Moving on to "Exploring a Social Issue," learners navigate through an array of critical problems our world faces today, gaining insight into their complexities and root causes. Finally, in "Developing Solutions to a Social Issue," participants harness their creativity and problem-solving skills to devise innovative strategies that can bring about meaningful and sustainable solutions to these pressing issues. This course offers a short and interesting learning journey for those eager to make a difference in the world through social innovation.
Taking part in YSI's online course, Social Innovation: A Solution to Big Issues course, as a newbie to this area was eye-opening! It really sparked my curiosity, and now I'm eager to learn more and make a real impact.
You can start your online course today and complete it in your own time. YSI Certificate of completion given at the end of the course!