Tasc na Masc Wins Climate Action Award at SAGE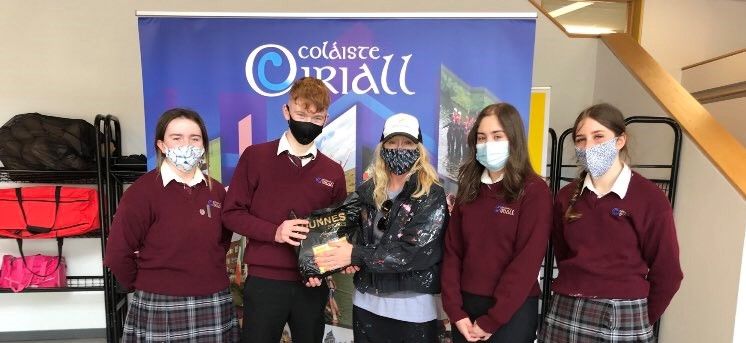 From everyone at Young Social Innovators, we would like to say a huge congratulations to 'Tasc na Masc' for their excellent showing at the 2021 SAGE World Cup.

The students from Coláiste Oiriall in Co. Monaghan represented Ireland in the global competition of youth innovators and "teenpreneurs", going up against teams from 20 other countries. They won the Sustainable Development Goal Award for SDG13 "Climate Action".

Target 13.3 of the United Nations' SDG13 is "Improve education, awareness-raising and human and institutional capacity on climate change mitigation, adaptation, impact reduction and early warning". After the serious warnings of the recently released sixth assessment report by the Intergovernmental Panel on Climate Change, fulfilling this target by improving education and awareness around humanity's impact on climate and the environment is more important than ever.

'Tasc na Masc' set out to show people, in their local community and beyond, that even a hugely beneficial action like wearing a facemask during a pandemic can have unfortunate consequences for the environment if the proper considerations are not made. Their work to educate the public on facemask pollution from single-use masks is incredibly important as Ireland and the world adapts to life with COVID-19.



Not only did these young people dedicate themselves to educating people for the benefit of the environment and climate, but they also came up with their own innovative solution to the pollution issues caused by single-use masks in the form of their dedicated facemask bin design.

The team worked with Moffet Engineering to create the bin, which is equipped with a small blade for cutting the mask strings and preventing wildlife choking on them. Once the first bin was made, the students donated it to Temple Street Children's Hospital.

YSI has always aimed to integrate knowledge of the UN Sustainable Development Goals into our social innovation education programmes. Previously, YSI team 'Off Grid' from St. Fintan's High School in Dubin won a Sustainable Development Goal Award for SDG7 "Affordable and Clean Energy" at the 2019 SAGE World Cup.

The members of 'Tasc na Masc' have shown a real understanding of the goals of YSI, using social innovation for the benefit of people, communities and the environment. Their SDG Award at the 2021 SAGE World Cup is well deserved, and we will all be looking forward to seeing the positive impacts these students make now and in the future.