Wishing 'Tasc na Masc' Good Luck at SAGE World Cup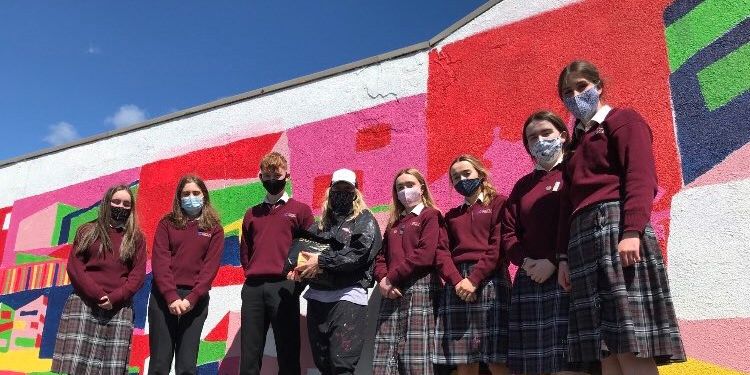 SAGE (Students Advancement of Global Entrepreneurship) is an entrepreneurial programme for teenagers whose innovations and social enterprises address some of the urgent challenges of today. It was founded in 2002 in Chico, California.

Young Social Innovators' Rachel Collier, CEO, is the Ireland Co-ordinator of SAGE Global since 2015. Each year, usually in August, one team is selected to represent Ireland and attend the SAGE World Cup and compete against students from up to 20 countries.

YSI and SAGE work so well together because both have the goal of facilitating young people in exploring solutions to societal problems through social innovation. Global challenges, such as environmental sustainability, growing poverty and economic instability, and the problems caused by the climate crisis pose opportunities for "teenpreneurs" with vision and dedication to social innovation.

Today's young people will soon inherit the role of caretakers of the world for the generation that follows them, and because of this both YSI and SAGE believe that those same young people should be listened to and respected when they use their voices to propose solutions to the world's problems, problems that we will all have to contend with sooner or later.

YSI is proud to say that Irish teams have done exceptionally well over the years while competing at the SAGE World Cup. "Greener Globe"(2014) from Tullamore College in Co. Offaly, "Global Citizens Mapping the Future"(2017) from Portmarnock Community School in Co. Dublin, and "No Limits"(2018) from St. Joseph's College in Lucan, Co. Dublin, have all won the Gold Award at the competition, and other teams have won Silver, Bronze, and other accolades.

This year, Ireland is being represented at the SAGE World Cup by the students behind the "Tasc na Masc" project, from Coláiste Oiriall in Co. Monaghan. The main goal for the project is to reduce the mask pollution from single-use facemasks during the COVID19 pandemic. Mask pollution is becoming an increasingly damaging issue, with the UK alone dumping 53.3 million masks into landfills every day and each single-use mask having a lifespan of 450 years.

The team's project looks to impact a number of the United Nations' Sustainable Development Goals, including No.6(Clean Water and Sanitation) and No.12(Responsible Consumption and Production). One of the biggest innovative actions taken by the group was to design a dedicated refuse bin for used facemasks, as well as raising awareness of mask pollution in their community.

Irish fashion designer Helen Steele became aware of the students' project and got into contact with them. She was so impressed with the team's innovation that she visited their school and donated €200 worth of reusable masks that she had designed herself. The team's efforts also won them the 2021 YSI Innovative Response to COVID19 Award.

As one of the students has said, "We have already noticed a drop in masks lying in certain areas of our town, this is only the beginning and soon we will raise awareness in all counties and globally". Representing Ireland at SAGE will be a fantastic opportunity to raise awareness of mask pollution and their innovative solution to the problems it creates.

Everyone at YSI would like to wish Tasc na Masc good luck at this year's SAGE World Cup, where they will no doubt build lasting bonds of cooperation with like minded young social innovators from around the world.