Social Innovation Learning Lab
Research and Insights
The Gen Z Index is a collaboration between Young Social Innovators and Amárach Research. The Index measures annually the sentiment of Generation Z - those born between 1995 – 2009. Young Social Innovators is happy to share the results of this research, which aims to gain deeper insight into the feelings, attitudes and concerns of this youth cohort and to understand the issues that are impacting them.
GenZ Index Reports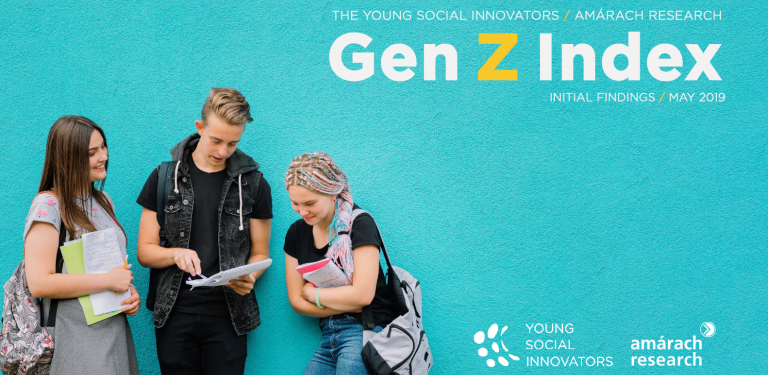 Gen Z Index 2019: Part 1 (May 2019)
Who are Gen Z?
Research across the world on Gen Z is suggesting that this generation are stressed and anxious, and it seems that young people in Ireland are no different. When asked to sum up the mood of their generation in one word, the prevailing word was stressed. While school and particularly exam stress are contributing to these feelings of being stressed, depression and anxiety is the number one issue facing young people in Ireland.
Future Focused
Young people today are not just living in the now, they are thinking ahead to the future, whether that's their own future, 'will I get a job?', or the future of the planet. On a positive note, while they are worried and concerned, maybe this is the generation who are actually going to tackle the big issues of our time. Particularly for climate change; they want to be a part of the solution. While this generation has a very strong voice of their own, they do not feel listened to by the Government or their community. However, encouragingly, the majority do feel listened to by their parents.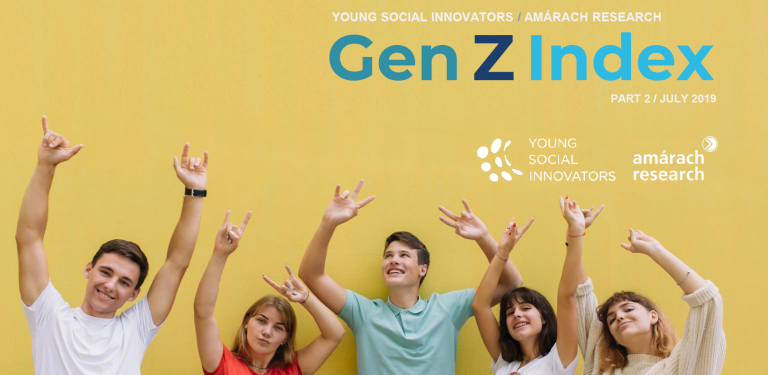 Genx Z Index 2019: Part 2 (July 2019)
A Generation Connected
Generation Z lives in an 'always on' 'always mobile' world that allows instant connection to anyone, anywhere, anytime. This generation doesn't remember a time before smartphones and they are the first to be born into social media. The smartphone has become an extension of this generation and the vast amount of time they report spending on it reflects this reality. Young people in Ireland report spending an average of four hours per day on their smartphone, with a high proportion spending six or more hours on their phone.Only 3% spend one hour or less on their smartphones daily.
A Generation Conflicted
Young people overwhelmingly feel that life as a teenager is more difficult today than it was for their parents. While getting good exam results to go to college and securing a good job are major factors in this belief, social media also plays a huge role in why they feel life as a teenager today is more challenging. Scrutiny, peer pressure and unrealistic beauty and life satisfaction perpetuated through social media are contributing to a feeling of anxiety among this generation. At the same however, the majority report that social media has impacted their lives positively.
Gen Z Index 2019: Part 3 (November 2019)
A Desire to Make a Difference
In recent times there has been an increased level of civic participation, political awareness and social obligation among Ireland's young people across a
range of pressing issues. What is particularly interesting is the way in which this drive to do good may shape their future employment choices. If there is a strong interest in the public sector as the research suggests then the public sector must be accommodating, and display a dynamism which can attract and retain young people's talent. When one also appreciates that the desire for financial security (20%) is almost half that of a sense of duty to make a difference (39%), it suggests that Gen Z are attracted to, and driven by more than just work perks and wages.
The Brain Drain
Despite young people's aspirations and ambitions to make a difference, it remains to be seen if such efforts will take place at home, with 57% of those surveyed saying they think they will work or live outside of Ireland in the future. Gen Z are coming of age in an era where the world is more interconnected and easily accessible than ever. While time spent abroad can be beneficial to an individual's professional and personal development, as well as to their outlook and worldview, this particular finding should be cause for some caution among employers and policy-makers.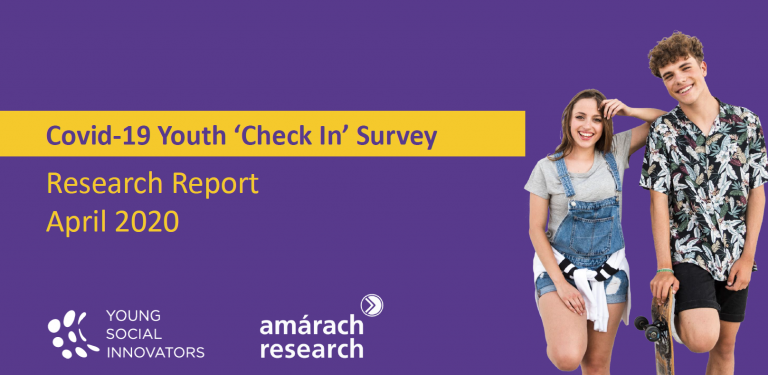 Covid-19 Youth 'Check In' Survey (April 2020)
Young Social Innovators and Amárach Research, checked in with teenagers (aged 16 19) across Ireland through an online survey designed to find out how they are coping in the midst of Covid 19. This survey highlights a number of themes of how young people are coping during the COVID 19 pandemic.
There is a mixture of emotions among young people at present while some remain calm, others are anxious or depressed.
Young people in Ireland are staying informed.
They are following the guidelines.
Staying connected to their friends is paramount.
They want to help out in the community.
They are hopeful for the future.